Heidelberg Theatre Company (HTC) is a non-professional theatre company based in Melbourne Australia. It is dedicated to quality productions and presents five plays a year.
Updated:THURSDAY MARCH 20, 2017 18:21 AEST
PRIDE AND PREJUDICE

Our second 2017 production is a wonderful adaptation of Jane Austen's much loved classic 'Pride and Prejudice'.
Performing April 28 to May 13: Wednesday to Saturday at 8:00 PM, Sundays at 2:00 PM, last Saturday at 2:00 PM & 8:00 PM.
Further details here.
ALL MY SONS

Our third 2017 production is Arthur Miller's powerful drama 'All My Sons'.
Performing July 7 to July 22: Wednesday to Saturday at 8:00 PM, Sundays at 2:00 PM, last Saturday at 2:00 PM & 8:00 PM.
Further details here.
TICKETS ONLINE
Our online ticketing system for general ticket purchase, Gift Certificates and Group Bookings is now open.
To access online ticketing click the tickets online link in the left column - or the button under the poster - and follow the easy steps to select your preferred night and seats for one or more shows.
Visa and MasterCard accepted.
You can print your tickets or select to collect them on the night at the Box Office.
Our Box Office on 94574117 is still available for those don't have internet access, or who need to re-schedule their tickets.
AUSTRALIA DAY

Thanks to Joan Moriarty, the director and all her cast for launching our 2017 year with a very funny aussie play.
SUBSCRIPTIONS & TICKETS for 2017

The full 2017 HTC Playbill, including subscription form, is available for download by clicking the link on the right side of this page. To download a copy of just the subscription form click here.
To purchase a 2017 subscription you can:

call us on 94574117, or
complete the subscription form and mail back to us at the address given on the form.

[Subscriptions are not available for purchase online.]
Individual tickets for 2017 shows are available from Monday January 9, 2017.
PROMPTS
Download the latest Prompts now from our newsletter page. Back-issues of Prompts can be found there also.
REFRESHMENTS
Refreshments are available at all our performances at very reasonable prices. They include tea, coffee, fruit juice, and a selection of soft drinks and sweets. If you'd like refreshments before the show, please ask our friendly front-of-house staff who will very happy to oblige. Refreshments are also available at interval.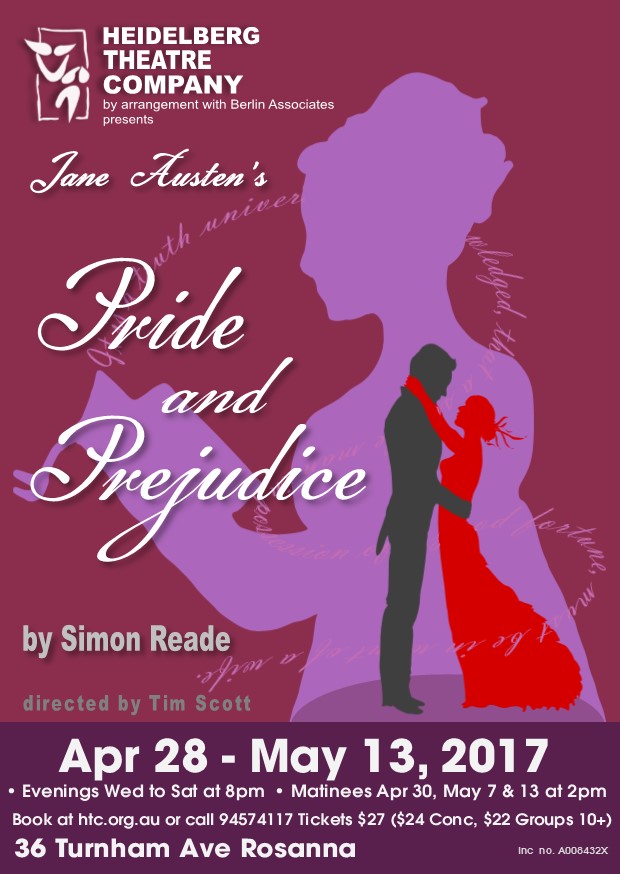 2017 Playbill and Subscription Form

Individual tickets for 2017 shows are now available.